Domaine de Lafage
The wines of Lafage
The Rosé 2020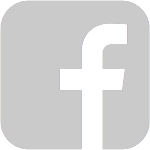 This wine comes from the blend of Cabernet, Malbec and Gamay grape varieties and offers a beautiful pink color with a tone of cherry red.
The smell is very expressive and complex. The aromas evoke red berries with discreet notes of cranberries.
The taste, in the continuity of the smell presents a nice balance between roundness and freshness that ends with a tonic and acidulated finish.
It is a rosé of taste and charm.
PAIRING THE WINE WITH THE FOOD
It will go well with simple dishes as well as more elaborate dishes such as a salmon tartare, a carpaccio of scallops or even grilled shrimps.
TESTING THE WINE AT ITS BEST
Preferably between 10 ° and 12 ° C. It can be kept as long as 2 to 3 years
THE GRAPE VARIETIES AND THE BLEND
 Cabernet franc
 Côt
 Gamay
Around 30 years old
Clay and Limestone
The harvest period is very spread out. From early September to mid-October.
THE PROCESS OF FERMENTATION
The bleeding technique differs from one barrel of red wine to another after cold maceration. Each grape variety is turned into wine separately. The barrels are put together after fermentation.
The maturing is on fine dregs.