Ferme de Lafage
The wines of Lafage
Le Petit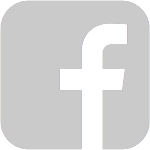 A thirst quenching wine with a sturdy character. It's a wine with notes of spice and fruit brandy (The Gigne). Within a deep purplish color, this wine hides a fresh and lively taste.
A pleasant attack on the palate of the acidulated notes of gooseberry and the after taste is firm and slightly spicy.
PAIRING THE WINE WITH THE FOOD
It's a wine which is well paired with cooked and cold meat, grilled meat and appetizers.
A TESTING THE WINE AT ITS BEST
Preferably at 14 ° C. It can be kept as long as 2 to 3 years
THE GRAPE VARIETIES AND THE BLEND
Gamay
 Syrah
Around 40 years old
Clay and Sandstone
The harvest period is very spread out. From early September to mid-October.
The harvested grape are deseeded and pressed. A cold maceration time happens before the alcoholic fermentation. The Fermentation starts spontaneously because of the native yeasts. The extractions are very light or even closer to the infusion.
8 months in barrels.