Ferme de Lafage
Les vins de Lafage
La cuvée le "Joker"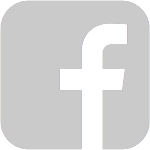 This sparkling wine, made from the grape variety Syrah, Ce vin issu du cépage la syrah, shows a beautiful pinkish garnet color with shades of redcurrant.

The subtle and fresh smell evokes small red fruits with a hint of cranberries.
The taste, as the smell, brings freshness and ends with a tonic and saline manner.

It's a bubbly wine.
TESTING THE WINE AT ITS BEST
With friends at a temperature between 9° to 13°C.
It can be kept for up to 2 years.
PAIRING THE WINE WITH THE FOOD
This sparkling wine can be drunk as an appetizer or at the end of a meal. It will go perfectly with a digestive as the end of the meal goes on.
50 YEARS
Clay and Limestone
The grapes are picked up by hand.
Direct addition of rennet to Syrah. Another Fermentation within the bottles. Manual disgorging.
THE PROCESS OF FERMENTATION
Macération à froid avant fermentation. Levure indigène. Remontage journalier durant toute la fermentation alcoolique. 25 jours de macération après fermentation alcoolique.
MATURING
The maturing is on fine dregs for 8 months.