Ferme de Lafage
The wines of Lafage
L'Atout 2019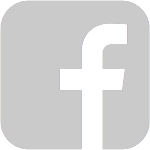 This wine can be kept a while. L'Atout is a wine for big occasions which will find its place during a meal.
Deep garnet color. First nose of red fruit and burlat cherry.
First taste is franck cooked black fruits. Then a nice fullness appears to finally leave its place to a silky end of moka and liquorice.
TESTING THE WINE AT ITS BEST
Serve at room temperature or between 15°and 16°C or decant the wine at least one hour before consumption.
It can be kept for up to 10 years
THE GRAPE VARIETIES AND THE BLEND
Cabernet franc
THE AGE OF THE VINES
35 years
THE GROUND COMPOSITION
Clay and Limestone, Molasse of Agenais, Ferruginous Clay.
THE HARVEST
The grapes are picked up by hand.
THE PROCESS OF FERMENTATION
Cold maceration before fermentation. Indigenous yeast. Everyday pull ups during the alcoholic fermentation. 25 days of macerating after alcoholic fermentation.
MATURING
12 month in ovoid barrels and tanks.