Ferme de Lafage
The wines of Lafage
La cuvée "Le 21"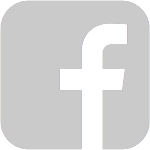 Not vintage, of a deep garnet color, this batch is a blend of a plot of tannat and of cabernet franc on three vintage wine. This is a wine with a powerful nose with hints of undergrowth and roots (mint liquorice). The mouthfeel is large and dense with a lovely full-body.
TESTING THE WINE AT ITS BEST
Decant the wine from one to several hours before consumption. Serve at room temperature or between 15°and 1°C
PAIRING THE WINE WITH THE FOOD
This wine will go along with flavorsome meals such as game meath or spicy dishes. It will also harmonize with dishes or desserts made of dark chocolate.
It can be kept for up to 10 years
THE GRAPE VARIETIES AND THE BLEND
10 % of Cabernet franc, 90 % of Tannat
THE AGE OF THE VINES
10 years
THE GROUND COMPOSITION
Clay and Limestone
THE HARVEST
The grapes are picked up by hand.
THE PROCESS OF FERMENTATION
Grape destalked and trampled. Maceration of a week. Indigenous yeast.
The Grape varieties are vinified together.Three vintage wines were then blended together.
MATURING
the Maturing takes place in tanks