Ferme de Lafage
The wines of Lafage
La cuvée la "Singlette"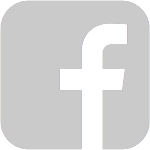 This mischievous wine is a must have in a wine cellar. It is adaptable to every situation. A wine for gathering with friends which will find its place along the side of appetizers as well as a nice meal.

This beautifully bright and deep garnet colored wine gives out a smell of cooked fruits and black cherries. The round and fresh taste later gives its place to silky tannins. There is a nice balance between structure and delicacy.
TESTING THE WINE AT ITS BEST
Serve at room temperature or between 15°and 16°C
It can be kept for up to 5 years.
PAIRING THE WINE WITH THE FOOD
Pot au feu, charcuterie and red meat without seasoning
THE GRAPE VARIETIES AND THE BLEND
100 % of Côt (Malbec)
THE AGE OF THE VINES
21 years
THE GROUND COMPOSITION
Kimmeridgian limestone plateau.
THE HARVEST
The grapes are picked up by hand.
THE PROCESS OF FERMENTATION
Grape destalked and trampled. SHORT maceration. Fermentations begin by themself thanks to indigenous yeasts. The extractions are subtle even closer to infusion.
MATURING
12 month in ovoid barrels.