Ferme de Lafage
Les vins de Lafage
La cuvée le "Full"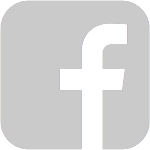 A wine for gathering with friends which will find its place along the side of appetizers as wellas a nice meal.

This beautifully bright and garnet colored wine gives out a smell of red berries, mostly redcurrant. The round and fresh taste later gives its place to silky tannins.
This is a wine ranging between a red wine and a clairé wine. It is a typical thirst quenching wine.
TESTING THE WINE AT ITS BEST
The wines taste its best between 14° and 16°C for 2 years. No decanting needed, it's ready as is.
It can be kept for up to 2 years.
PAIRING THE WINE WITH THE FOOD
This thirst quenching wine will get along with appetizers as well as white meats and fishes.
Côt (malbec) 50 % and Gamay 50%


Between 20 and 40 years.
Clay and Limestone, Molasse of Agenais.
The grapes are picked up by hand.
THE PROCESS OF FERMENTATION
Malbec et gamay poured after 96 hours then the three grape varieties are blended.
MATURING
6 months in inox barrels.